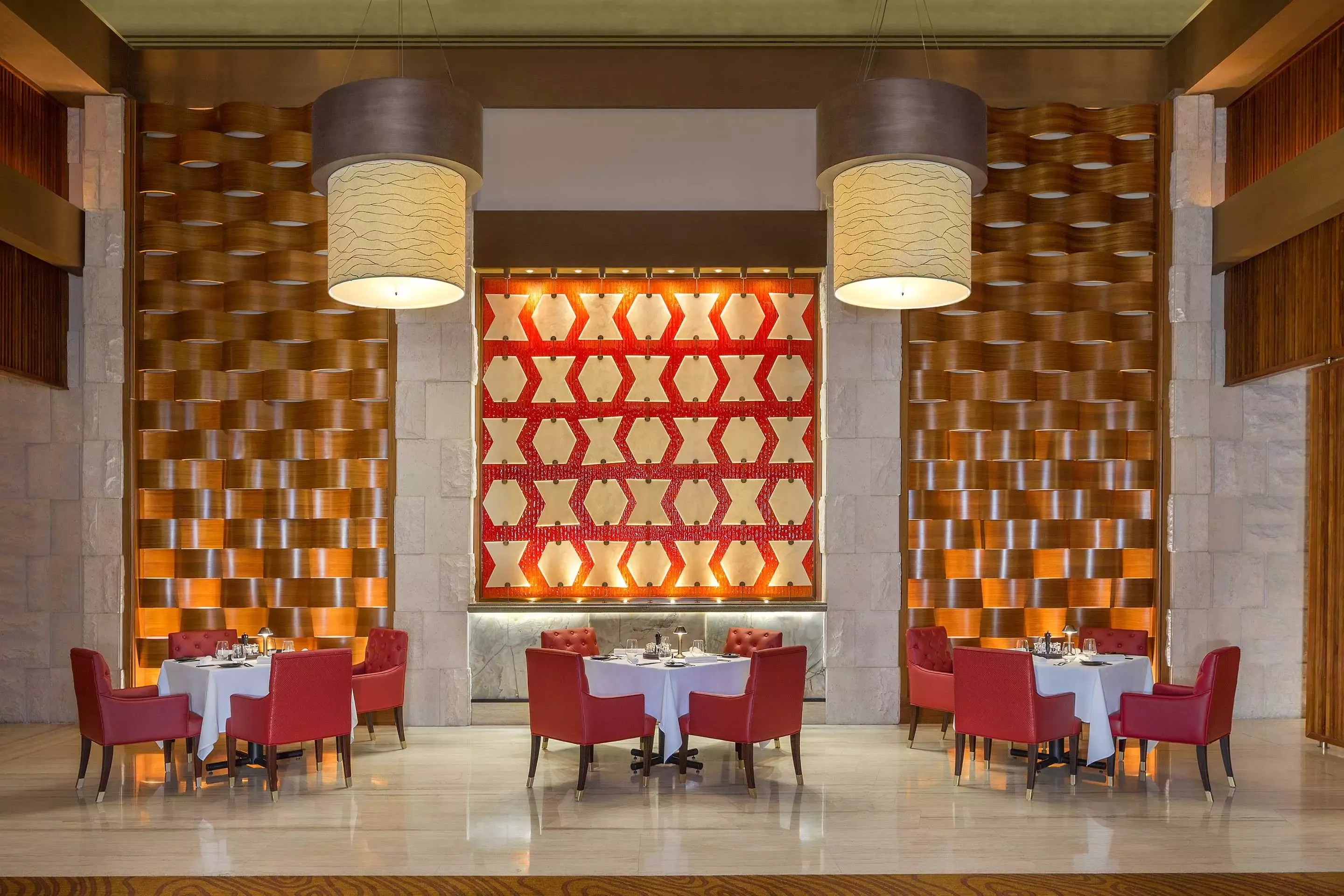 Délectez-vous de bœuf et de fruits de mer grillés à la flamme dans le meilleur steakhouse de Dubaï.
Réserver
Our Menu
Defining the benchmark for steak restaurants in Dubai, Seafire Steakhouse and Bar showcases the best selection of steaks and seafood. This New York Steakhouse style restaurant and bar is renowned for its generous portion sizes, refined meat, and extensive wine cellar.

Seafire's dining is a bespoke experience. It begins when you choose the cut, age, and marble score of your steak, then watch as it's cooked to your liking. Next, select your knife, salt, and condiments for a meal like no other.
Cold Starters
Seafire Shellfish Tower 425
Dibba Bay Oysters No. 4 35/pc
Hot Starters
Pacific Fried Calamari 115
Char-Grilled Prime Steaks
Filet Mignon 225g/ 325g 325/425
Boneless Rib-Eye 350g 395
Dry Aged Bone-In New York 400g 385
Sharing Steaks
Dry Aged Porterhouse 900g 745
Dry Aged Tomahawk Chop 1200g 950
Wagyu Selection
Kobe, Hyogo Prefecture 125g 1500
Saroma, Hokkaido Prefecture 150g 595
Kiwami by Stockyard, Darling Downs, Queensland 150g 395
Chef's Selection
Char-Grilled Lamb Chops 295
Oven Roasted Chicken Skewer 195
Seafire Surf and Turf 500
Grilled Maine Lobster 450
Pan Roasted Dover Sole 395
Mezzi Rigatoni Bolognese 145