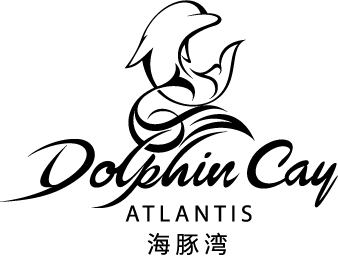 Have an up-close and personal meet-and-greet with our dolphins and sea lions through our animal interaction programmes!
Book Now
Welcome To Dolphin Cay
Dolphin Cay is an open-air interactive habitat and a protected area for dolphins and sea lions. It is also an advanced marine mammal education base, where you can interact or swim with the dolphins, choosing from a range of experiences according to your age and swimming skill levels. Our unique programmes give you the chance to meet and interact with the dolphins and sea lions, while professional photographers capture this unforgettable moment. At Dolphin Cay you will be inspired by a deeper understanding marine life and discover more about these incredible creatures.
Dolphin Encounter
Wade into the waist-deep water of the dolphin lagoon to meet our dolphins. Dolphin Encounter is an up-close interaction with dolphins that's totally unique and personal. You will be amazed by how friendly our dolphins are.
Observer Pass
Enjoy your observer seat as your friends and family experience their dolphin interaction programme. You will also have the opportunity to take photographs.
Dolphin Adventure
In Dolphin Adventure, you can enter the deep blue water with our dolphins and experience the excitement of surfing and dancing in the water with our marine friends.
Book Now
Boating Fun
Come and experience Boating Fun, a unique way to meet with playful dolphins feeding them ice balls to keep them cool
You May Also Like
There's never-ending fun in the water at Atlantis Sanya.
Age Policy
For all of our interactions, a parent or appointed guardian must participate in the programs with all children under the age of 12. A ratio of 2 children per 1 adult is accepted. Adults are those over 18 years of age.Children must be able to comprehend and follow instructions.
Location And Parking
Dolphin Cay is located next to Aquaventure Waterpark.
Opening Time
Open daily 9:00 am – 6:00 pm (Dolphin Cay & Sea Lion Point reserves the right to cancel or amend program content for reasons such as: Severe weather, water conditions and animal well-being).
Safety
Jewellery, watches, cameras and loose items are not permitted in the water, for the safety of everyone, including the marine animals.
Dolphin Cay Terms And Conditions
Dolphin Boating Fun
* Suitable for the children above 5 yr-old could participate this program.Children below 12 years of age must be accompanied in the water by a paying adult participant (18 years and above)
*Total duration 30 mins.Limted to 6 Guest, 3 boats per section.
* The maximum accompanying ratio is 2 children to 1 adult.

Dolphin Encounter
* Suitable for the children above 5 yr-old could participate this program.Children below 12 years of age must be accompanied in the water by a paying adult participant (18 years and above)
*Total duration 50 mins. Limited to 10 guests for 1 dolphin Capacity is 20 guests.
* All ages are welcome. This is a shallow water programme, no swimming required.

Dolphin Adventure
* If the guest does not know how to swim and goes into the water no refund will be issued.
*Children below 12 yr old should accompanied by a paying adult that is 18 yr old above. Children should be above 1.4m to participate in this programme. A ratio of 1 adult per 1 child is accepted.
* The weight of the participant must less than or equal 90kg for a better experience