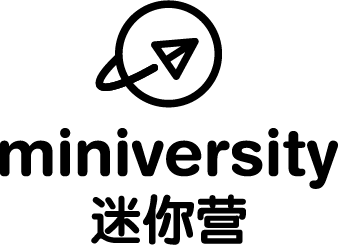 Miniversity
Let your little ones tap into their imagination and explore a world of possibilities.
Endless Activities For Kids
Happy kids make happy families. At Atlantis Sanya, your little ones are in for a good time with activities tailor-made for their age-group at Miniversity kids' club. Drop them off to mingle with other children while you pamper yourself at the spa or find some quiet time with a book by the beach. Later in the day, join them for an incredible experience at Dolphin Cay as they learn about our resident dolphins and belugas, or enjoy a 4D movie together at our in-house cinema.
Opening Time
9:00 am-9:00 pm
Dress Code
Socks required,no swim wear allowed.
Activity Schedule
View our activity schedule.
Miniversity Activities
Discover a world where children can be children. From socialising with other kids their age to learning new skills and activities, Miniversity offers it all.
Craft Zone
Our hands-on craft centre gives young minds the freedom to explore and express their creativity.
4D Cinema
Enjoy the latest movie releases and incredible 4D films in our state-of-the-art cinema.
Atlantisnauts
Join your little ones on a journey to discover marine life with our Dolphin, Ray and Beluga experiences.
Morning Fun
Exclusively for children aged three to 12, our morning sessions include hands-on activities, such as painting, jewellery making and t-shirt decorating. No adults allowed! 10:00am – 12:00pm
Afternoon Adventures
Our afternoon activities include arts, crafts and marine animal encounters through our Atlantisnauts program. For kids aged three to 12, plus one parent. 3:30pm – 5:30pm.
Evening Events
Children will enjoy Miniversity international brand toys (9:00-21:00). Children can participate in the Miniversity theme activities ( 19:00-20:00) every night from 3rd January to 9th February 2020, (except Monday and Friday) for free. Please call +86 898 8898 6666 to book in advance. (Please wear your own socks to join)