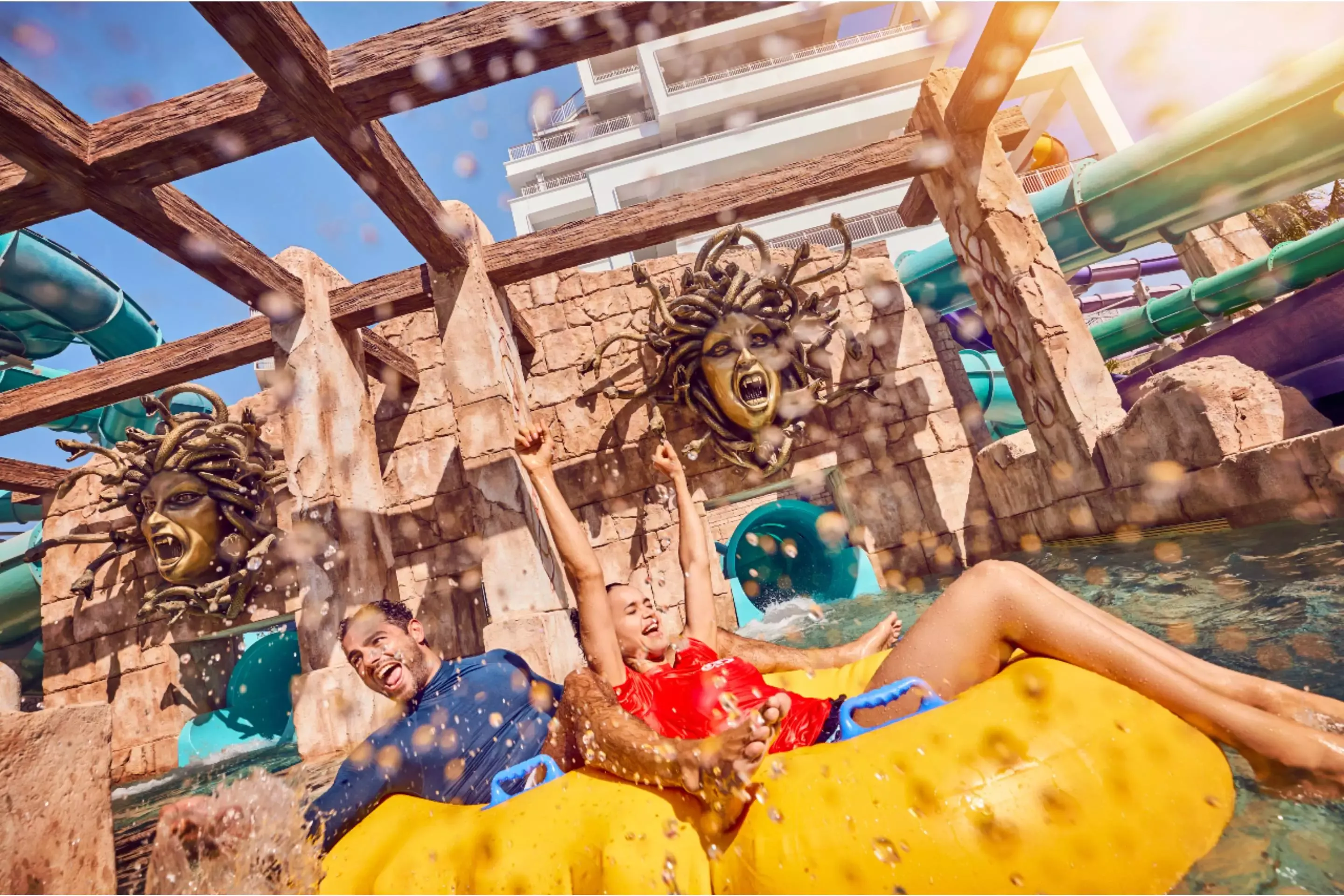 SIGN UP AND GET FREE ACCESS
Get FREE access to Aquaventure Waterpark and bring 2 friends for 20% LESS plus get 20% OFF on the Aquaventure Annual Pass!
Frequently Asked Questions
Is Aquaventure Waterpark free on birthdays?
Yes! Turn your birthday celebration into an epic adventure at Aquaventure Waterpark and enjoy a FREE Day Pass on the day of your visit.
How do I get the FREE Aquaventure birthday pass?
Simply fill out the above form and receive a birthday voucher that can be redeemed on your special day or six days before/after your birthday.
What are the birthday party offers at Aquaventure Waterpark?
During your birthday, make your day an experience at Aquaventure Waterpark free of charge, while two of your friends get the pass at a 20% discount. You and your friends can also get an Aquaventure Annual Pass for 20% less!
How much should a birthday party cost at Aquaventure Waterpark?
Thinking of throwing the most epic party in town? Do it at the world's largest waterpark! For more information, please contact
dxb-info@atlantisdubai.com
.
If you are planning a party with a group of more than 20 guests, please contact
salesmwp@atlantisdubai.com
.
Can I register after my birthday?
The Aquaventure Birthday registration must be completed before your registered birthday date. If you register after your birthday date, you will receive the complimentary admission for the following year.